Confederate Memorial Hall opened its doors in New Orleans on January 8, 1891, and and has been commemorating southern heritage and history for over 120 years. The museum is the oldest in Louisiana and houses one of the largest collections of Confederate memorabilia in the United States.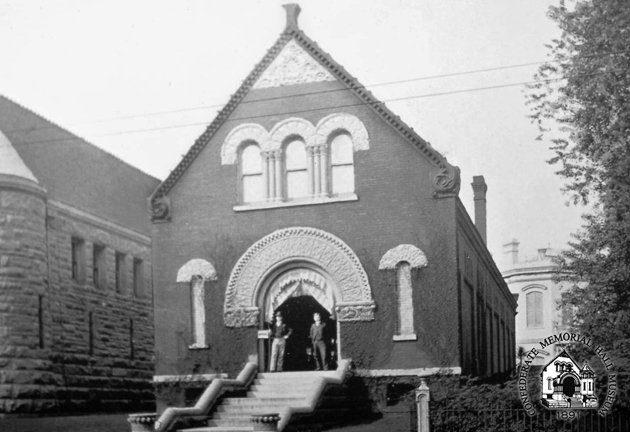 On March 28, 1889, Mr. Frank Howard, a wealthy philanthropist in the city, convened a Board of Governors of 25 members – five taken from each of the local Confederate veteran associations and five taken from the Board of Directors of the Howard Memorial Library. Their discussions resulted in the organization of a new entity, the Louisiana Historical Association, which would gather donated Confederate relics and records of the Civil War, then find a repository for the collection.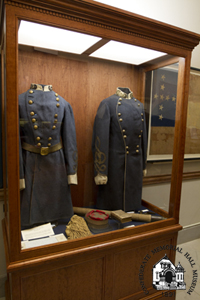 Mr. Howard and Colonel William Miller Owen of the Washington Artillery soon drafted a charter under the title the Louisiana Historical Association, which was constituted on April 11, 1889. It consisted of members from the following Confederate veteran associations: the Army of Tennessee, the Army of Northern Virginia, the Washington Artillery, and the Association of Confederate States Cavalry.
Frank Howard then offered the use of one of the alcoves in the newly constructed Howard Library [next to the current museum] for a repository of Confederate artifacts. He also agreed to erect, at his own expense, a suitable and handsome building as an annex to the library if the collection should continue to grow.
As president of the newly formed LHA, Frank Howard worked closely with Colonel Owen in the construction of a new "annex" building next to the Howard Library. Funding for the Howard Library and construction of the Howard Annex (as it was then referred to, the future Confederate Memorial Hall) was made possible through the fortunes amassed by Frank's father, Charles T. Howard. Though too young to take part in the Civil War, Frank Howard was inspired by an admiration for his father and his own patriotic love of the South.