[twocol_one]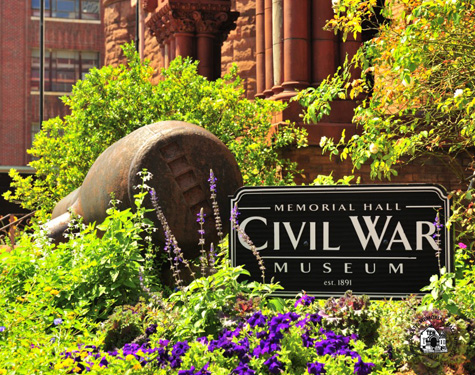 [/twocol_one] [twocol_one_last]
Hours of Operation :
Tuesday – Saturday
10:00 a.m. – 4:00 p.m.
Admission:
Adults $10.00
Children ( 7-14 years ) $5.00
Children under 7 years old are FREE.
School Groups Welcome. Contact Museum.
Contact Information:
Louisiana's Civil War Museum at
Confederate Memorial Hall
Phone: (504) 523-4522
CONTACT US VIA THE E-MAIL ADDRESS BELOW.
Email: memhall@confederatemuseum.com
929 Camp Street, New Orleans, LA 70130[/twocol_one_last]
[hr]
[twocol_one]
Directions
Memorial Hall is located in New Orleans' Warehouse District and is easily accessible from the French Quarter, the airport, and the cruise ship terminal. Parking is easily accessible across the street and many visitors also enjoy taking a ride on the streetcar down St. Charles Avenue to easily reach the museum.
[/twocol_one] [twocol_one_last]
[tabs style="default"] [tab title="Location "]
View Larger Map[/tab] [tab title="Airport"]
View Larger Map[/tab] [tab title="French Quarter"]
View Larger Map[/tab] [tab title="Cruise Ship Terminal"]
View Larger Map[/tab] [/tabs][/twocol_one_last]